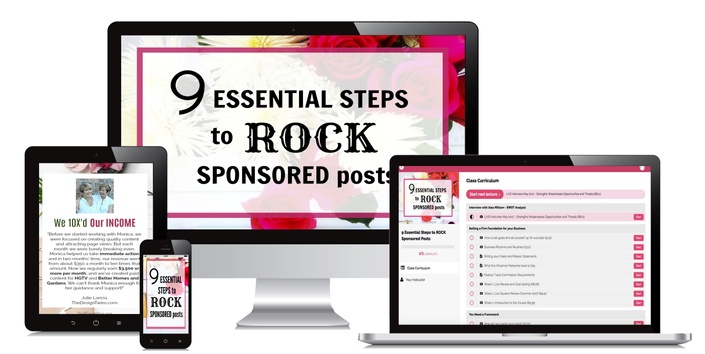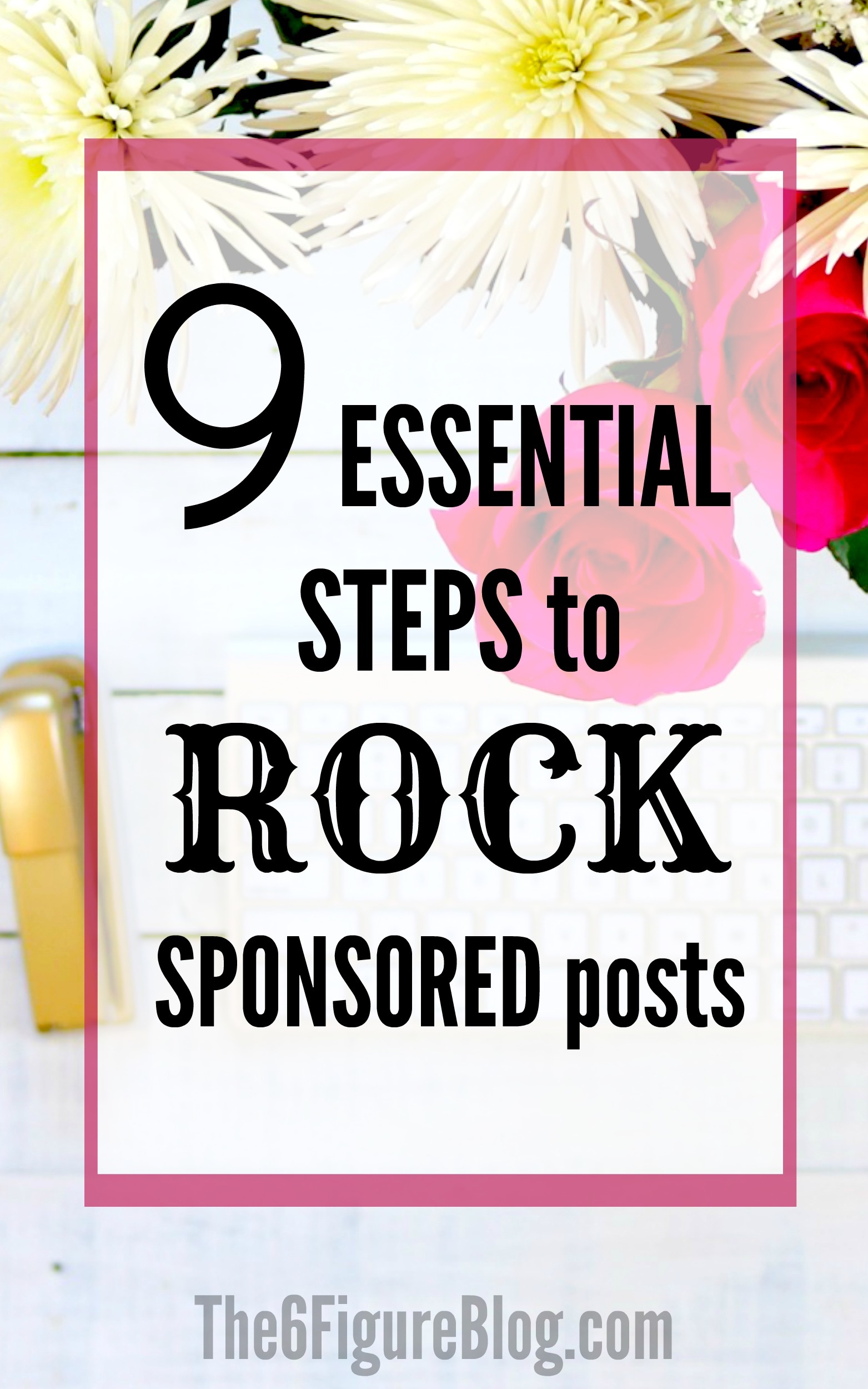 ---
9 Essential Steps to ROCK Sponsored Posts
Grow your income in 90 Days or Less
And Claim your Stake in One of the Fastest Ways to Earn an Income Online by Working With Sponsors and Brands
(Without having to wonder where to start, how to stand out, or how to drive traffic to your paid content.)
If you're an online influencer, blogger, YouTuber or Instagrammer, then you probably already know that one of the best ways to quickly and strategically explode your income and experience an exponential increase in followers and subscribers is by working with brands and sponsors.
So, I'll spare you the long story.
There's no need to convince you of something that you've already seen lurking inside of your favorite "blogger-run" Facebook groups.
After all, you probably already KNOW that working with sponsors and brands can provide massive income growth that will allow your leverage your creativity, connect with your audience, and scale your business online.
You've probably also heard that digital ad spend is on the rise and has overtaken television as the dominant form of advertising. In fact, digital ad spend is projected to reach over 300 Billion dollars worldwide by 2020. More companies and brands than ever are looking to work with online influencers, and if you serve an audience —> then you, and your audience are the perfect fit for the right brands. [Source: MediaKix - Top Influencer Stats, Recode.NET]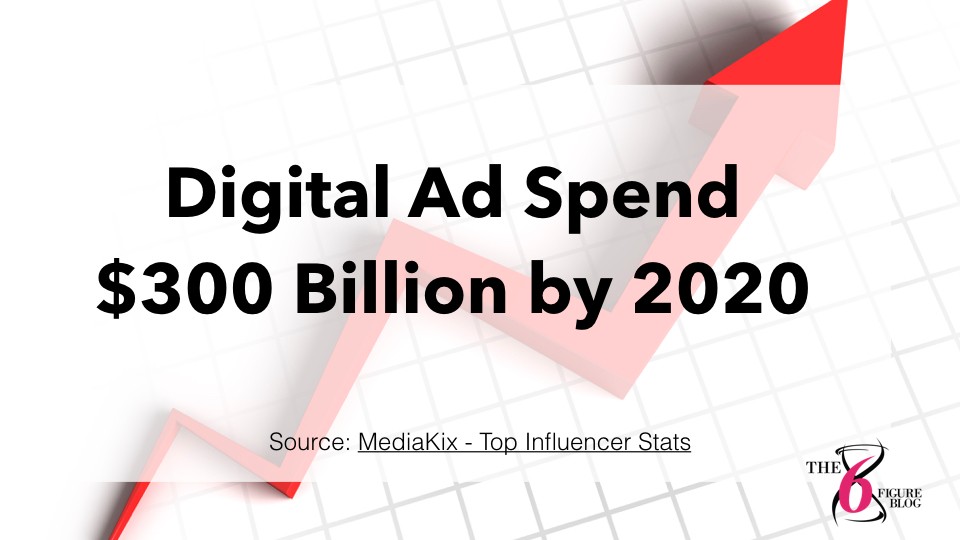 If you've ever been online and seen another blogger, YouTuber, or online influencer working directly with a brand and wondered "How did they do it?" Well, you're in the right place. In one 365-day period, I pitched, landed and created 100 pieces of sponsored content, and you can too.
Here is What You Might Not Know
Even if you already have six-figure website traffic, regular income from Google Adsense or some other ad network, and a steady stream of growing followers on social media (lucky & hardworking you)… having a STRATEGY for working with brands - like the one I teach in Nine Essential Steps to ROCK Sponsored Posts can provide:

Even if you're happy with how much you are earning via ad revenue from your site, the use of ad blockers is on the rise. 86.6 Million people use ad blockers and more are added every day. [Source: MediaKix - Top Influencer Stats] And as ad blocker software for phones, tablets, and desktops gains ground in sophistication and ease-of-use, more and more people will block ads from your site threatening one of your main sources of income.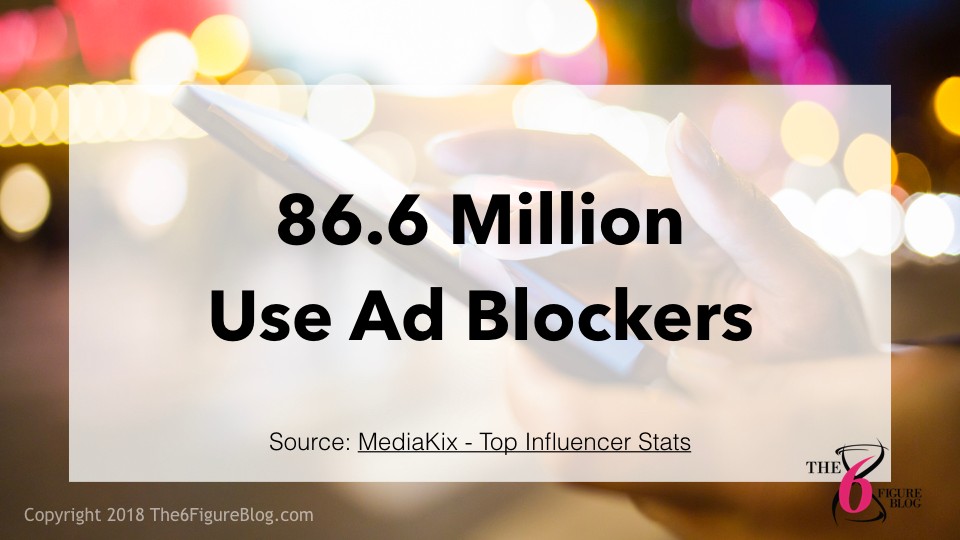 Everyone knows how important list-building is, but no one tells you that sponsored work can be used to build your email list. In the "9 Essential Steps" I'll teach you all about Audience Appeal and how I use certain methods to grow my email list when I create sponsored work. If you follow these strategies, you too will see a significant increase in your email subscribers. In fact, not only did I pitch, land and create 100 pieces of sponsored content in a single year, I tripled my email subscriber base, and you can too. Check out the full course syllabus below where you'll see a list of some of the strategies I teach in the course.

One of the biggest objections I've heard from other online influencers —> is that working with brands makes them feel like a "sell-out". It doesn't have to. Not when you only pitch the brands you love. By following the techniques I've used to grow my site at HappyandBlessedHome.com to a full-time income, I've been able to not only stay true to my authentic voice, I've had readers send me photos of their kids using my free printables, and photograph their versions of my easy recipes on social media.
Plus, in every Influencer Network Interview I conducted [the interviews are a BONUS inside this program], absolutely everyone I spoke with said that brands don't want another ad. They want you to write about your experience with their product in your authentic voice. Whether you are creating a cornerstone piece of content for your site OR a piece of paid content - AUTHENTICITY IS THE KEY to connecting with your audience and producing successful content. Oh, and having a little fun along the way doesn't hurt anything either.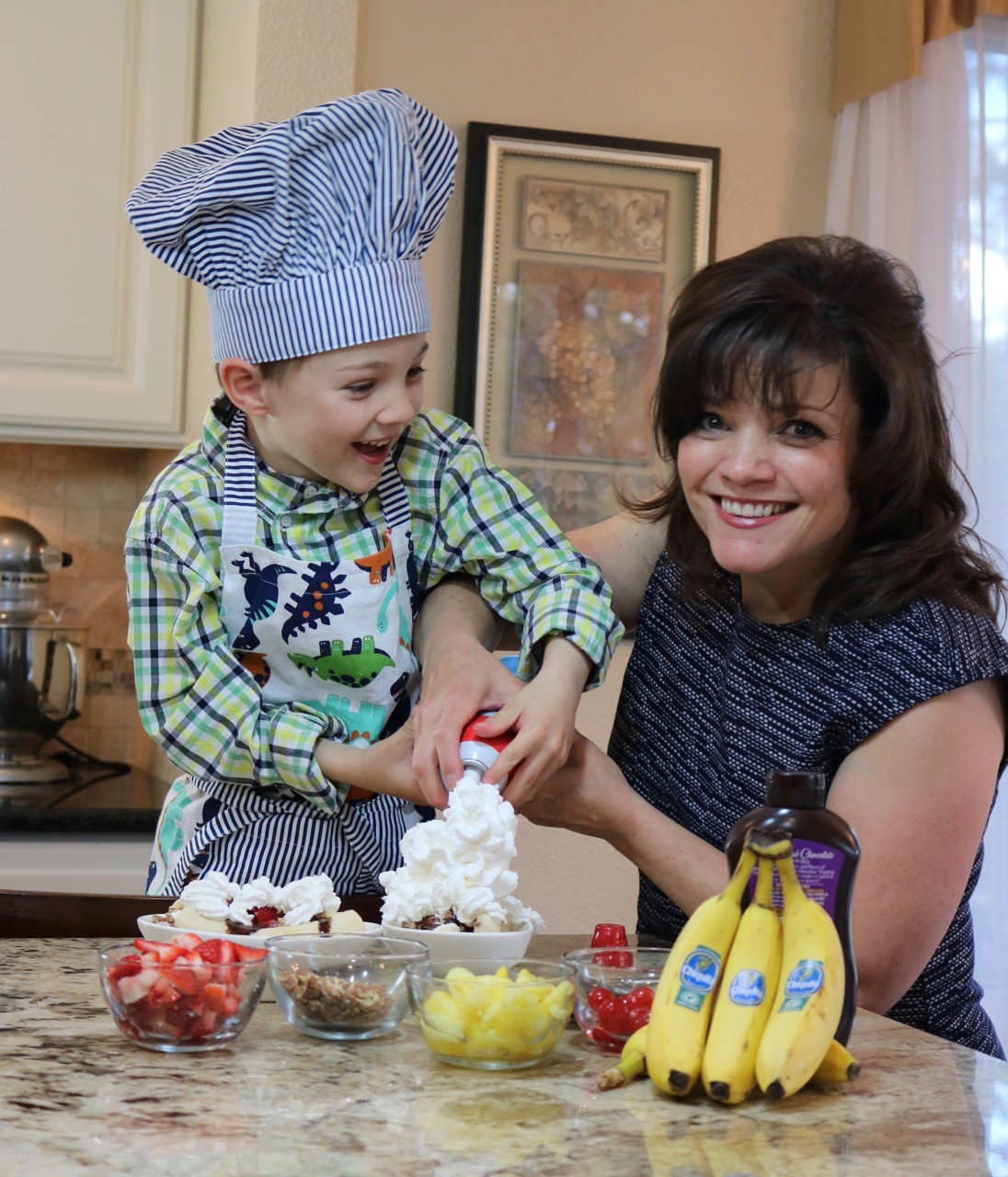 Nobody online gets rich overnight, and if they tell you blogging or growing a social channel is a quick way to earn an income online, they're lying to you. But when you take the time to invest in setting goals, create a business rhythm, and get strategic in your pitching you'll soon have a way to generate a consistent, reliable cash flow.

Working with brands and sponsors can help you not only grow your platform, it can help you connect with other brands. Marketing circles are a tight knit group, and when you perform well on one campaign, you become a prime candidate for more sponsored work.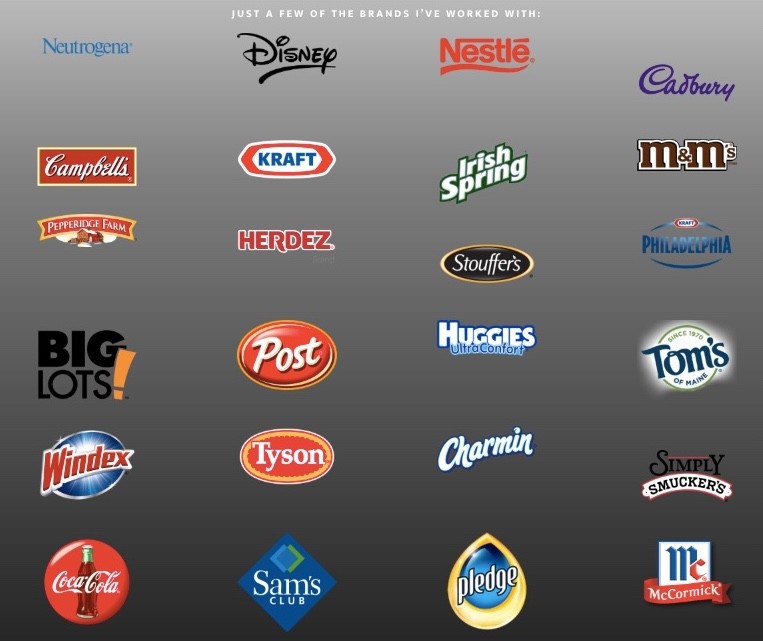 Something none of the "bigger" online influencers will tell you is that many brands and/or sponsors will pay to promote their favorite influencer produced content. This can result in increased page views for you. I went from under 30,000 page views to 98,000 page views a month by working with brands and sponsors (without having to run paid Facebook Ads OR pay a VA to promote me).

Every peak in traffic that you see on the Google Analytics snapshot below came from additional paid promotion of my content on social channels. The brand or sponsor loved the content so much, that they opted to spend some marketing dollars to promote the content. It's always exciting when you can log into your Google Analytics dashboard and see your traffic increase six-fold. In one instance my traffic went from 4,500 page views a week to over 26,000!

OK, I'm SOLD,



But I'm not even sure where to start...
At times… it takes a leap of faith to try something new, but sometimes you've got to let go of the old, to make headway, and try something new.
It's that leap. That leap, of: "OK, I've tried other things and they haven't worked...", so, "I'm ready to try this", that can get you on the right road to monetizing your online influence.
Do not give up before you've even tried. Just think of all the things you've gained in your life that came from being brave enough to try something that you've never tried before.
Everyone has to start somewhere. I can remember the first time I was hired to create sponsored content. I was nervous and unsure if the brand would like what I created. Turns out they loved it, and that one particular piece of content led to even more sponsored work.
You do not have to do this alone. Through this online training program, and the community we're building at The6FigureBlog.com, we have a ton of influencers who are more than happy to pay it forward and help you with your first sponsored post - getting it out there on social media, and offering tips for content creation.
I've trained over 100 students, and so far, not a single one has come back to me and said, "I can't make any money with sponsored posts..." It just doesn't happen.
Here's why some influencers might give up on building their incomes through paid content creation:
They don't even bother pitching because they feel their page views aren't high enough. If that's you, please watch this video interview I did with Bri from HalfPintPartyDesign.com. She had less than 3,000 page views per month and is already creating PAID sponsored work for two of her dream brands.
They pitch at anything and everything but get nowhere. This can be fixed with a focused strategy - I'm big on finding the right focus - and it's why LIVE training is included in this program.
They apply for multiple influencer network campaigns but never get selected. We'll cover the reasons why this happens in the "9 Essential Steps" course.
They fall victim to distracting "other" ineffective methods to make money online without giving the opportunity to pitch, land, and create sponsored content a try. I've been blogging a long time and have quite a few friends who have shed a few tears over strategies to earn an income that haven't worked.
With all the pressing tasks it takes to build your blog or social media channels - regular content creation, insane social media promotion, list building, and SEO, you can't afford to try only to fail and fail again.
And since some opportunities for sponsored content creation may never be available after the first time they are offered, you NEED to GET it RIGHT the first time.
AND luckily for you, you landed here. Where I share my -->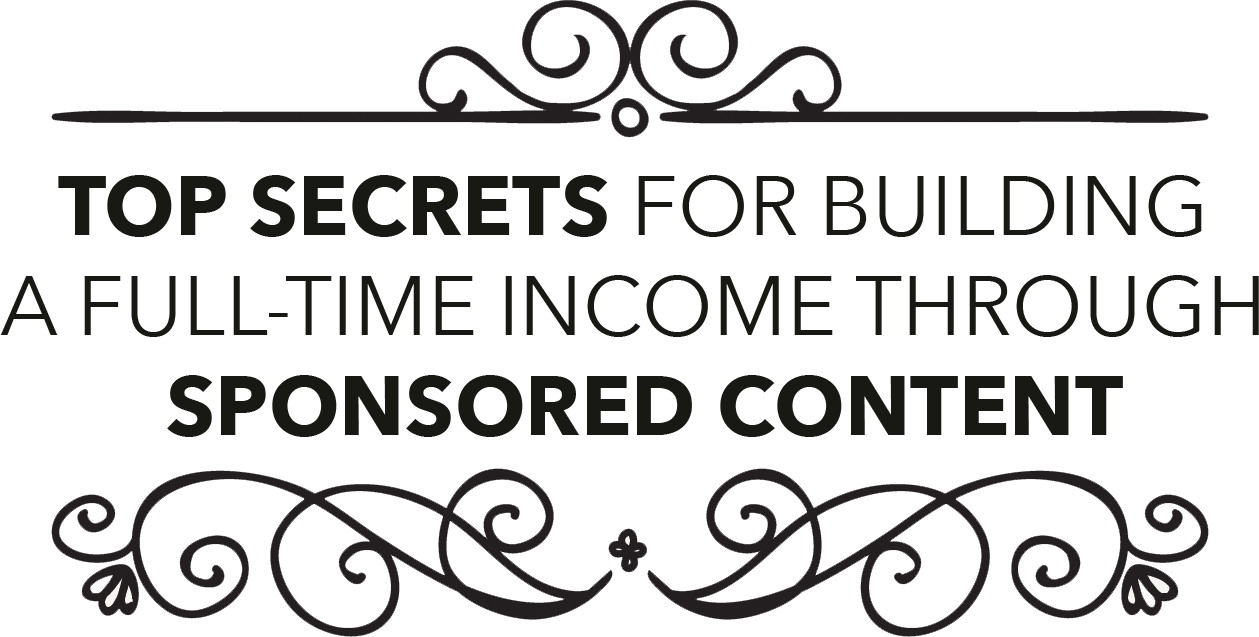 Sound too good to be true?
Read what my past clients and students have to say about their newfound success. If you'd like to speak with one of them, just reach out to them on Twitter or Instagram. I know they would love to talk with you.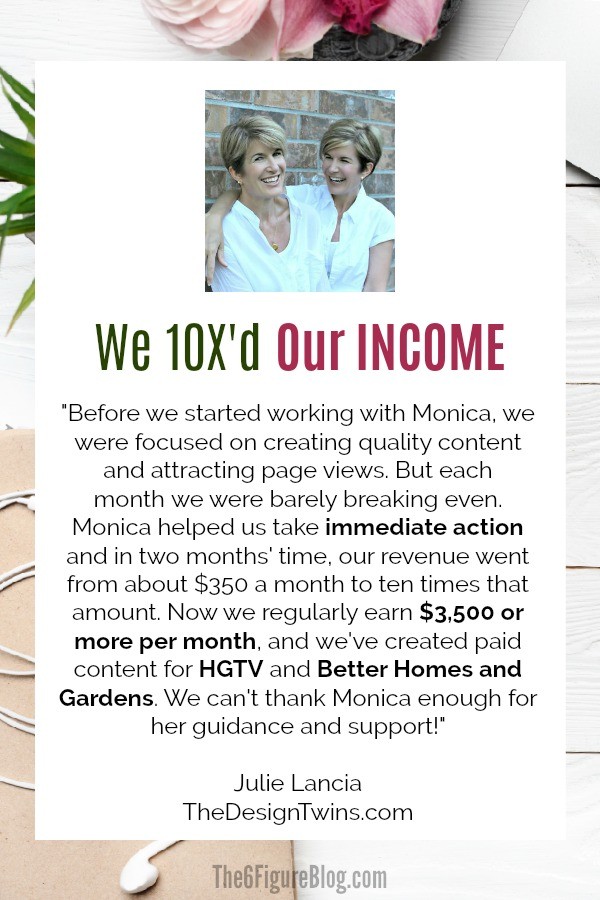 The Design Twins on Twitter and the Design Twins on Instagram.
AND THE DESIGN TWINS aren't the only ones who've seen massive increases in growth and income earning potential... Valerie Carmona experienced the same type of success.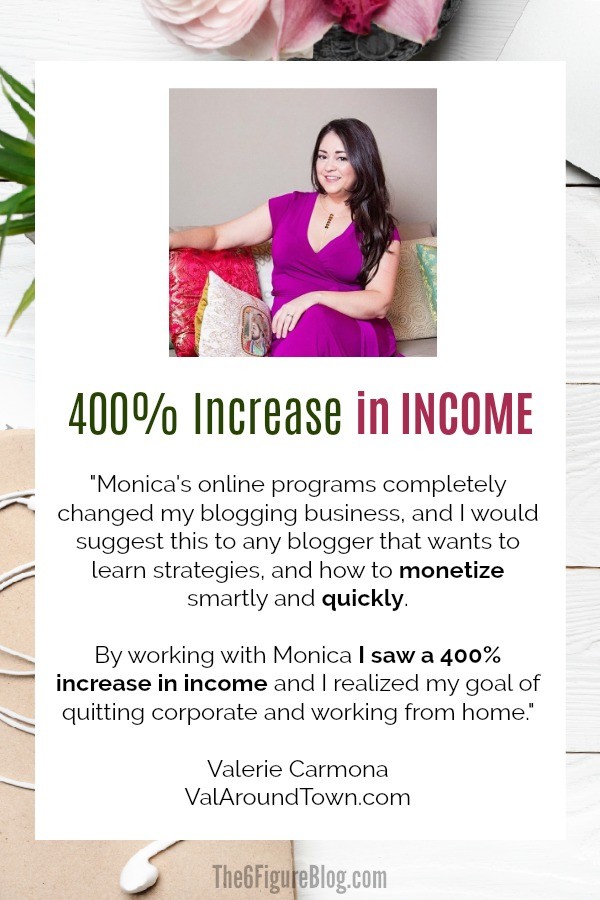 Val Around Town on Twitter and Val Around Town on Instagram.
If it's such an amazing way to earn an income, why aren't I hearing more about this when I'm hanging out with other influencers?
Oftentimes, the best kept secrets are just that - kept a secret.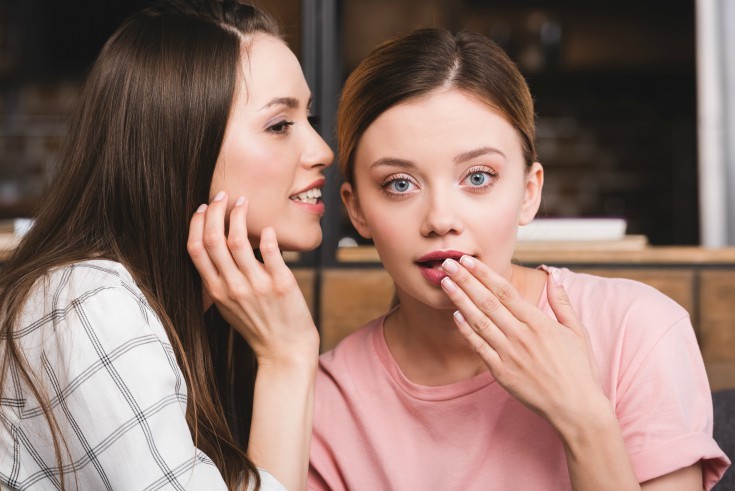 Plus, people make the mistake of thinking that if they share how much of their online income comes from sponsored sources that the sources of income will run dry and that there will be less work to go around.
Actually, the opposite is TRUE.
When you look at the trends, more and more brands are switching from traditional paid media to influencer created, sponsored content. The technology behind online marketing trumps the metrics of a billboard campaign or radio ad, and marketers want the engagement, and transparency that online marketing provides.
How do I know? I worked for five years at an ad agency and even spent a year working for a public relations firm. You may have even heard of two of the brands I worked for - McDonald's and Alamo.
Brands need the type of "word-of-mouth" marketing that online influencers can provide.

If you want to be on the cutting edge of digital influencers in your niche, then you need to start building relationships with sponsors and brands now. You can't wait until all the other bloggers or influencers in your industry have already built those relationships, because by then it may be too late for you. Or at least, it will be much harder.
Invest your time, energy, and effort now to work with brands and sponsors now, and in the end you'll find:
You've created partnerships with the companies you authentically love,
You're partnering with brands who help you solve your audiences' pain points, and
You have a great way to generate a reliable source of income for your content online.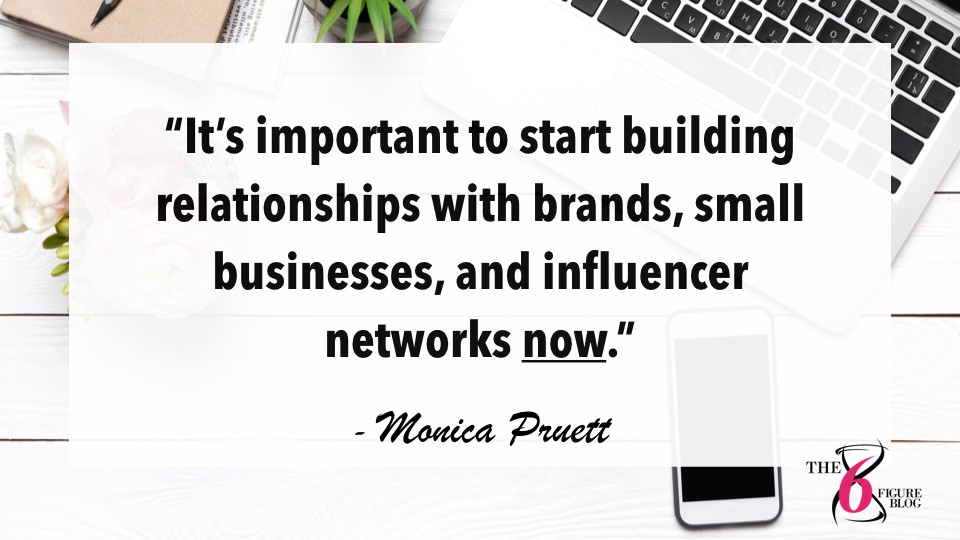 The 9 Essential Steps to ROCK Sponsored Posts Isn't So Much An Online Course As it is A "Take Action" Program
It's the first program of its kind that…

Part of the reason why you may be frustrated with your monetization efforts is that you lack organization, or that you find it difficult to prioritize your time. "9 Essential Steps" solves this problem with a series of digital tools to help you. The program comes with daily time trackers, and an online digital planner that helps you schedule regular income producing activities so you can weed out any misguided efforts. I based the digital planner on 11 years in corporate contracts, my other profession before I became an influencer, where project management was a must, and a daily, weekly, and monthly business routine was essential for achieving success.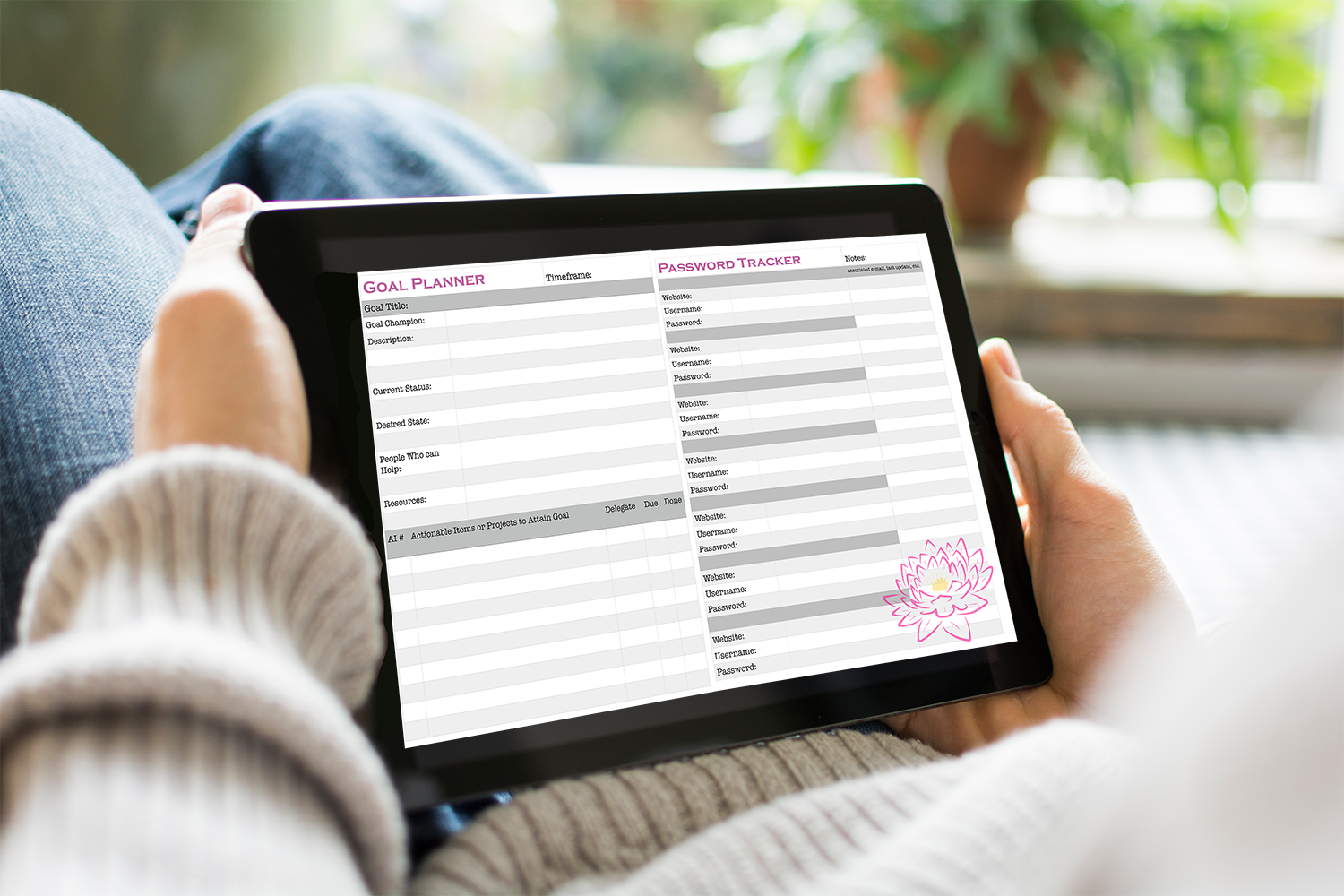 In fact, one of my students, loved the skills that I teach so much, that she attributes her current success to the time management strategies I teach. Check out this 45 second interview to see how it helped Valerie Carmona

One of the challenges I faced when I made the decision to monetize my blog was that there still so many other tasks that needed to be done alongside my business development efforts. I learned what plug-ins to use, how to pace my content and social shares, and I set up an editorial calendar that put my existing content on auto-pilot. With a regular stream of weekly content going to my audience every week, I could focus my efforts of building my income through more sponsored content.

Unlike other online programs, you'll see a whole lot more than fancy power point slides, I take you behind the scenes to "see" the plugins I use, the research I perform online, and even my Word Press dashboard, I even have recorded video in my kitchen where I talk you though how to photograph paid content for a brand or sponsor.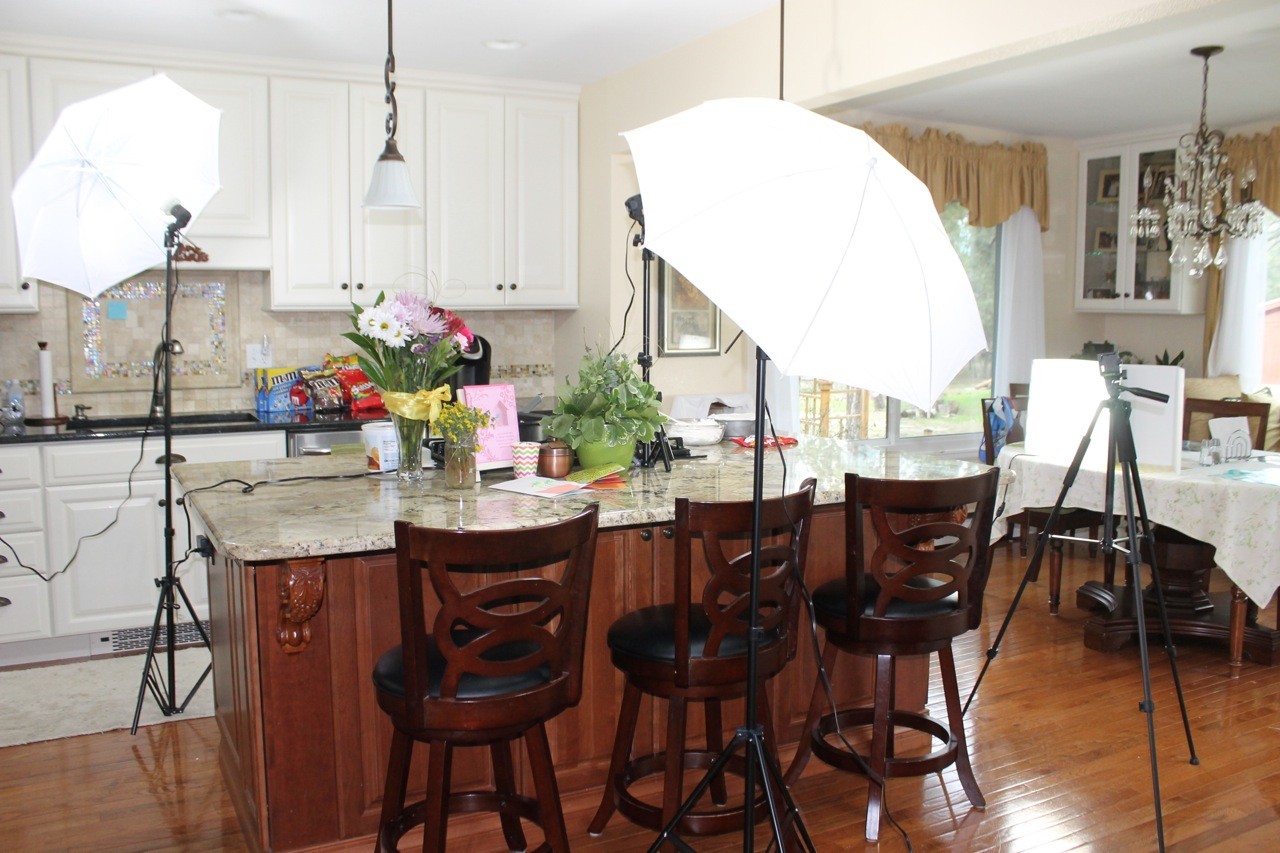 I can't even tell you how many online programs I've bought where I've been frustrated by the lack of transparency. I would just like to know what other students think, how they feel, and what they are struggling with. "9 Essential Steps" leaves nothing out. You'll have access to lessons that were recorded with real live students. Plus, you'll have access to me via monthly live "Ask Me Anything" classes. We don't want you to get stuck, we want you to succeed. It's the LIVE classes that make this an "online program" and not just a pre-recorded course. The objective is to answer your questions and make sure you get past any hurdles you are facing.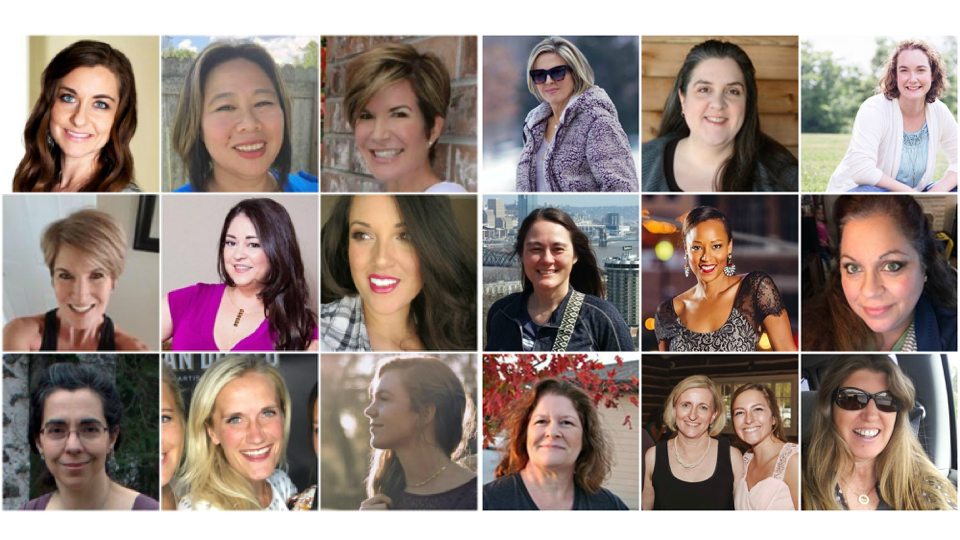 Many online entrepreneurs struggle with "shiny object" syndrome. And at the end of the day, it's tough to nail down where all the time went. If you feel like you're working hard but not getting anywhere, this program will help you. This quick 45 second video from Britney explains how.
So here's how it all breaks down:
I'm going to teach you using two ACRONYMs that I want you to remember when you're working hard to ROCK a sponsored post.
READ and PAINT
Each of the letters in these two words stands for a specific step. The Acronym is intended to make it easy to remember the steps.
The steps are as follows — Review these carefully and see if you can commit these 9 things to memory.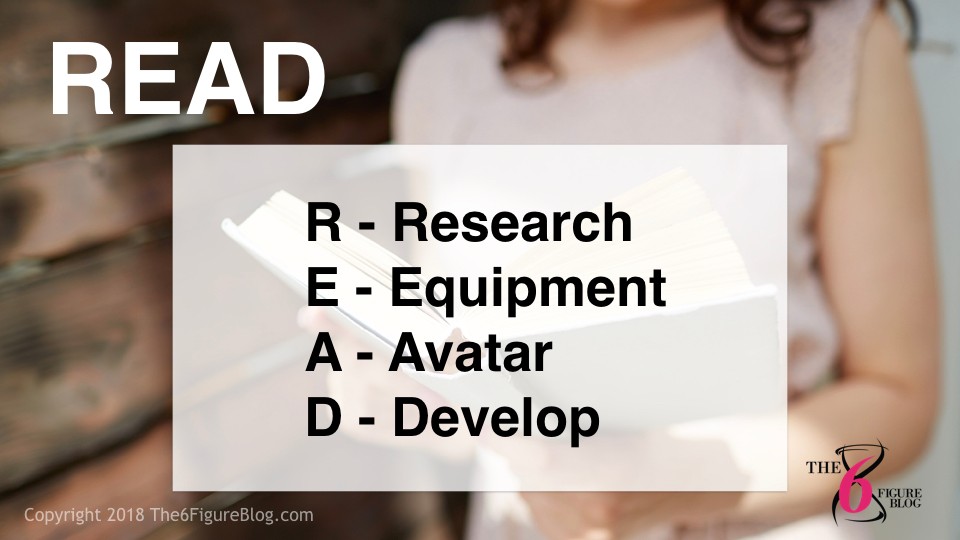 AND...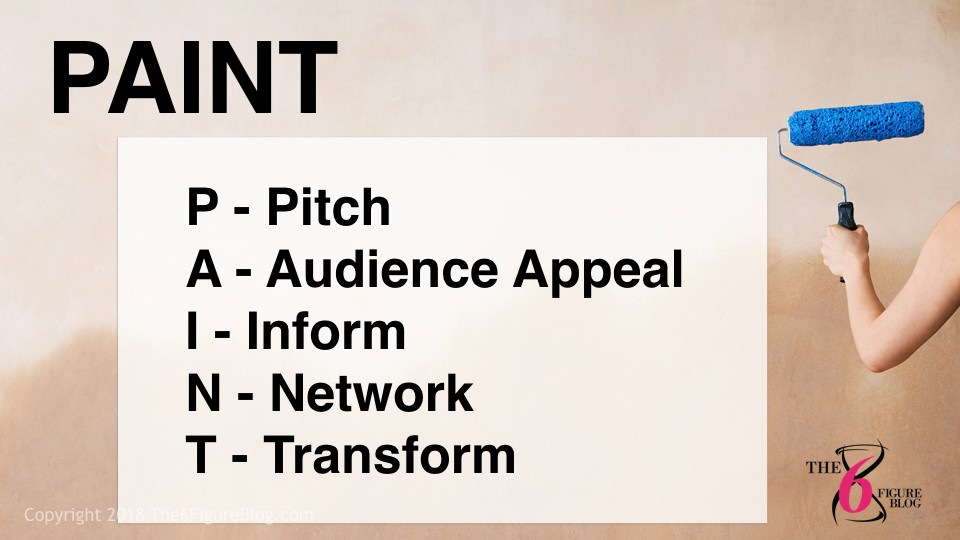 Each module will walk you through step-by-step how to set up your blog or website for massive success when it comes to pitching brands, small businesses, and networks to land more sponsored work. I'm booked 30-90 days out and I want that same success for you.
In this online program I also cover:
How to Price your Paid Content
Negotiations
Sample Pitch Emails
Sample Invoices
and so much more...
I go behind the scenes and show you everything I've used grow my income through sponsored work.
Oh, and of course, we can't forget the bonuses...
BONUS #1
To make sure you're supported every step of the way, 
you'll also get access to an exclusive, PRIVATE MEMBERS-ONLY FACEBOOK GROUP. This is a group of dedicated professionals who are intent on growing their websites and monetizing their online influence. Here you can vet your ideas, share your struggles, and find support.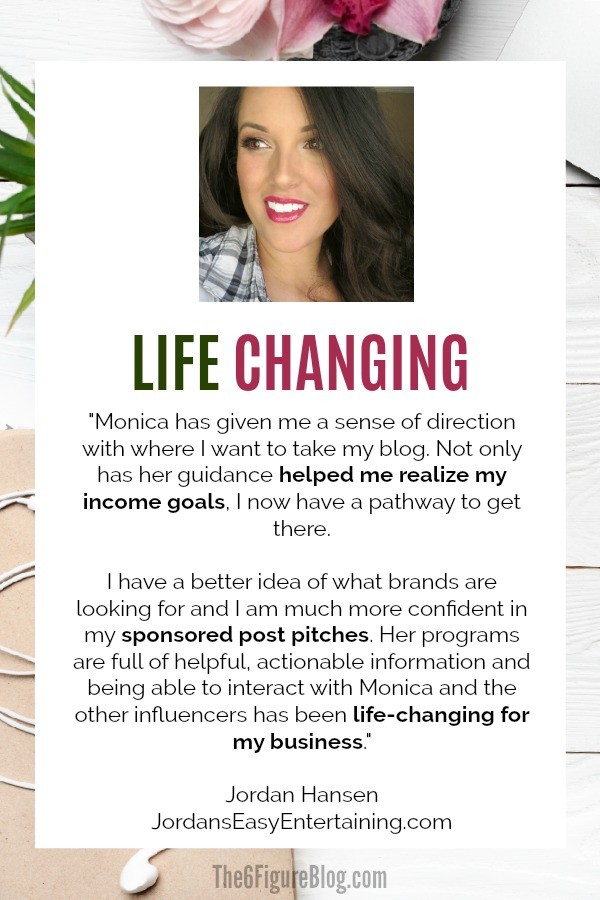 BONUS #2
To make absolutely certain that you are getting everything you need from this course, I am offering to the first 100 people who sign up, two FREE strategy sessions with me. A half hour on the front end to make sure you're on the right path, and a half hour on the back end to cover any unanswered questions you may have - maybe even review your first pitch letter to a brand.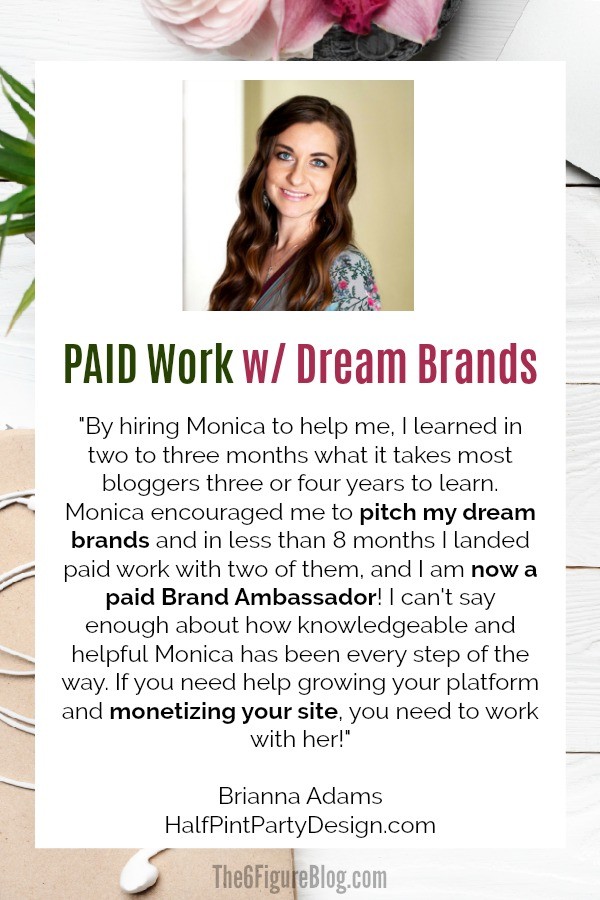 BONUS #3
AND, we'll pull back the curtain with some of the leaders in the content marketing industry, and share some exclusive Influencer Network Interviews!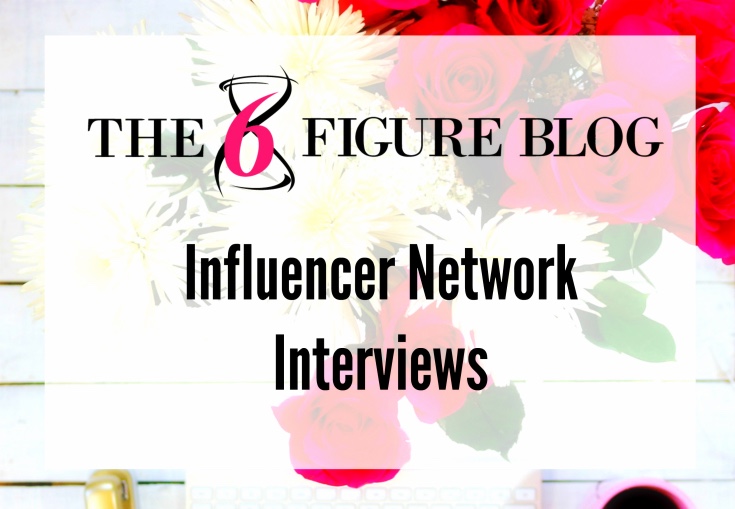 In 9 Essential Steps to Rock Sponsored Posts, I'll be sharing Influencer Network Interviews. Learn from the PROS about the biggest mistakes bloggers make, the top 3 things brands look for in sponsored content, and how you can position yourself as a top candidate for sponsored work. A special thanks to Acorn, Linqia, Mom It Forward, and Social Fabric for their help in creating these interviews.
---
| Acorn | Linqia | Mom It Forward | Social Fabric |
| --- | --- | --- | --- |
| Hannah Hairston | Maria Sipka | Jyl Johnson Pattee | Kim Janocko |
| Campaign Manager | CEO, Linqia | CEO, Mom It Forward | Senior Director, Social Fabric |
| | | | |
---
Still Not Sure?
Yeah, I know. There are a lot of junky programs out there and you're just not sure who to trust. I know EXACTLY how you feel. So you have my personal invitation to set up a one-on-one 15 minute free consultation with me.
If you're not exactly sure if this program is for you, then I want to find out what's holding you back. You never know, it's that leap of faith to schedule that 15 minute call that could change your online business forever.
Schedule a FREE 15 Minute Call Here: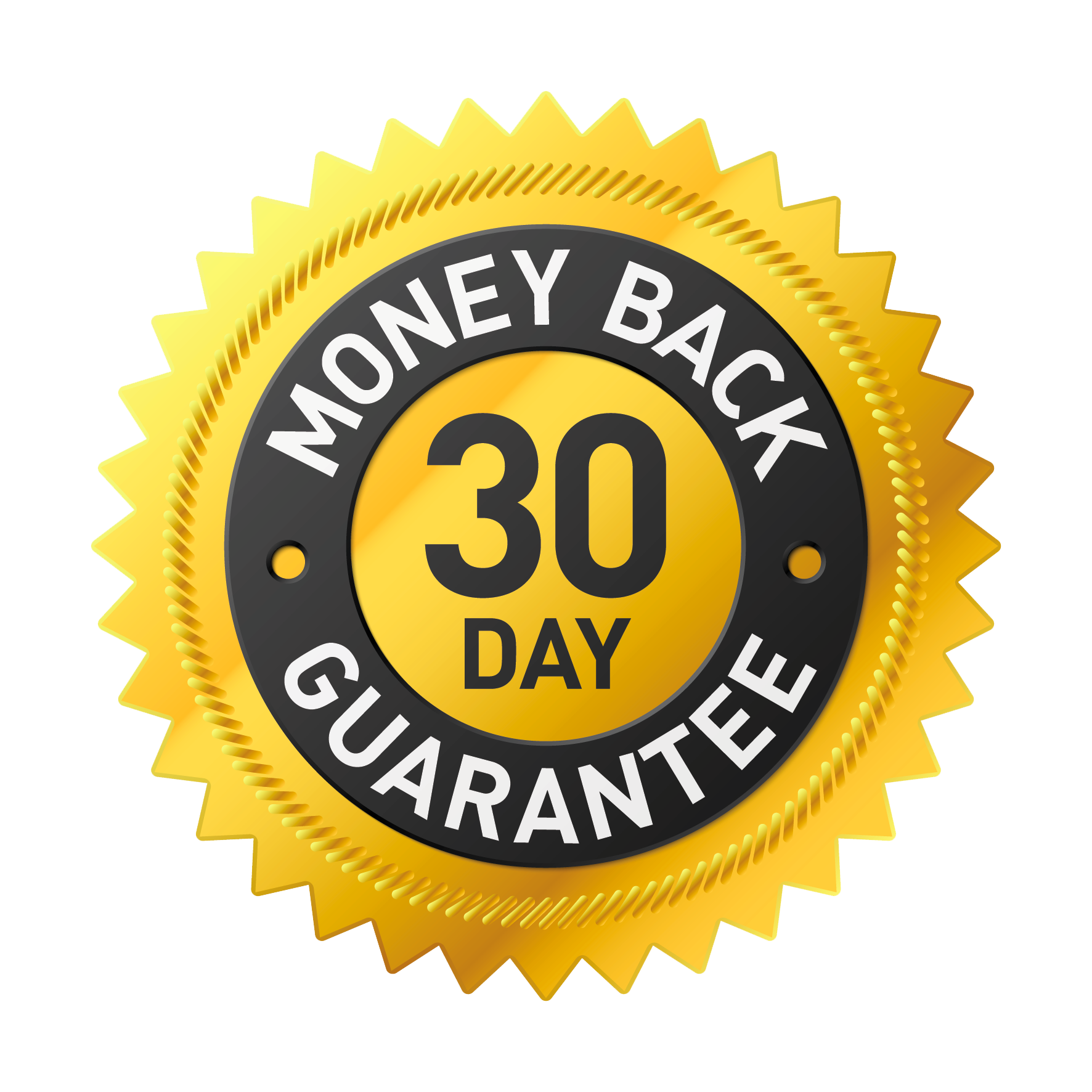 30 Day Money Back Guarantee
This course is facilitated via Teachable. It's an online platform that comes with a 30 day money back guarantee. So if you start the program and aren't satisfied with the material, you can cancel for a full refund within 30 days. If you cancel though, you loose access to the Facebook group, the one-on-one consultation "before" and "after" you start, and you'll miss out on some of the amazing influencer network interviews. But on behalf of Teachable, and my agency at The6FigureBlog.com, we want you to be 100% Satisfied, which is why we offer a 30 Day Money Back Guarantee.
Other Places Where You May Have Seen Me:
I've got two young kiddos, but whenever I can, I travel and speak live to teach others how to "Pitch, Land, and Create Awesome Sponsored Content." You may have seen me LIVE at an event or heard my podcast interview on "Become a Blogger." Either way, the strategies I teach are the latest techniques that I use to pitch sponsored work for myself, and for my clients.

This is an Online Program like No Other!
The Mission of The6FigureBlog.com is to help you turn your passion into a profitable online business. Don't miss the live training, interviews, digital tools and community support!
Is there a tiny voice in your head whispering, "But what if this is like those other online courses?"
This IS different. I WANT to help you. And come heck or high water, we are gonna find a way to overcome whatever obstacles are holding you back. Check out this quick video snapshot for a quick look at how I run my online programs.
So Imagine IF…
What if you could sit down at your desk when you are working online at home and reach out to small businesses, brands and networks and feel like there is a connection? There's a desire to collaborate, there's a real interest in you and your audience and your blog, and an opportunity to work with companies that you love?
Instead of just dreaming about the amazing content you could create, instead you're actually creating it, AND you're helping your audience in your authentic voice and getting paid to do it? You have some income coming in from sponsored work, that lets you hire a VA to help you grow your social media channels, you have funds to start building products for your readership, a..n…d… your business building efforts are taking off!
It feels great! You feel momentum, you have excitement and you finally you feel like you're being adequately compensated for your creative work. Total Bonus - your audience loves you for helping them to find solutions to their everyday challenges.
Listen, you are in the right place.
If you are a content creator or an online influencer who has an online space that serves an audience, then you and your audience are also the right fit for the right brands.
If you want to make connections with business, companies, brands, and networks you do not have to be an extrovert, you just have to have a desire to connect.
You don't have to be a super experienced blogger either.
Even a brand new "just started blogger" like Bri learned that: you can transform your business and experience what it's like to have a plan to work with brands, small business, and influencer networks --> in a way that helps you not only grow your income, but your page views, social following, and email subscriber base too!
Come join the community over at The6FigureBlog.com, I can't wait for you to meet the "crew."
And... I look forward to seeing you "online".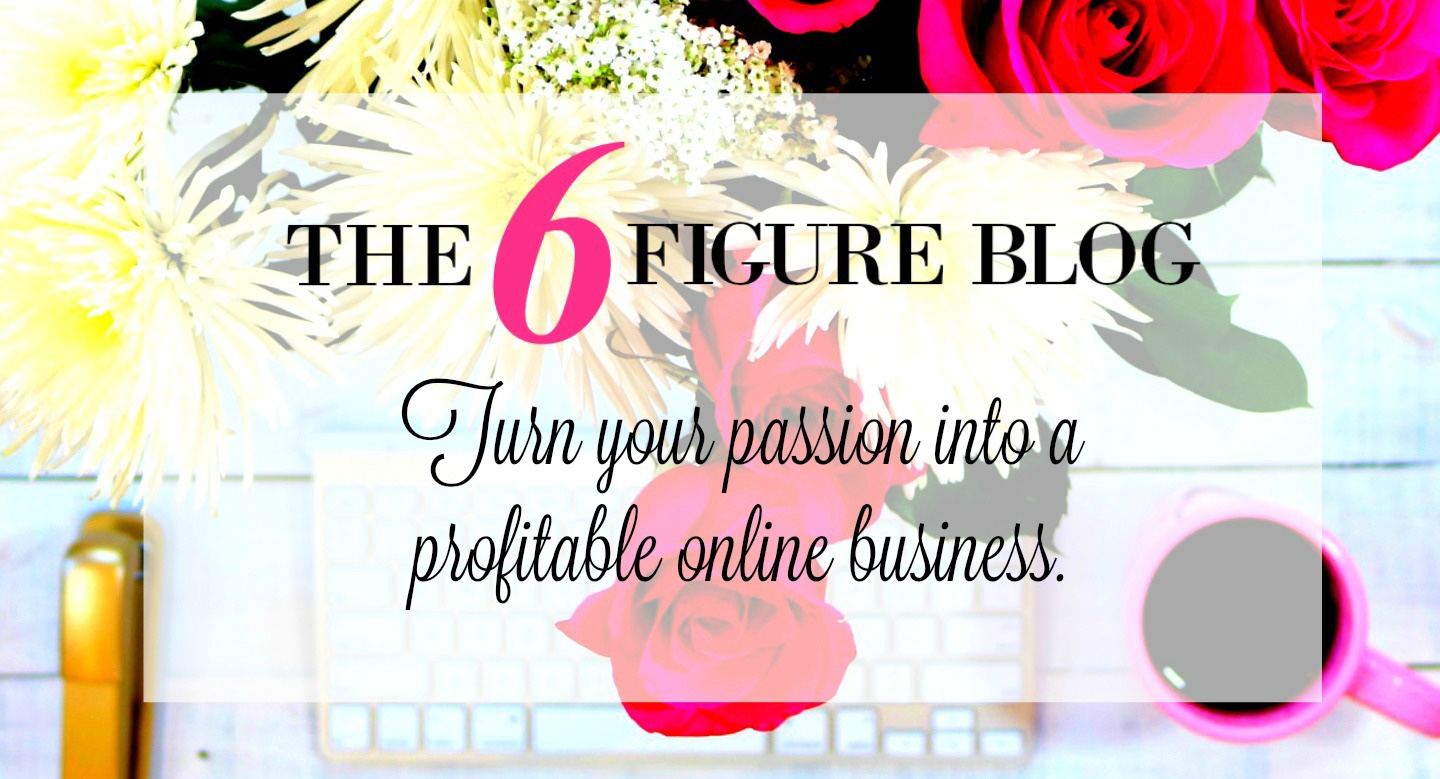 Your Instructor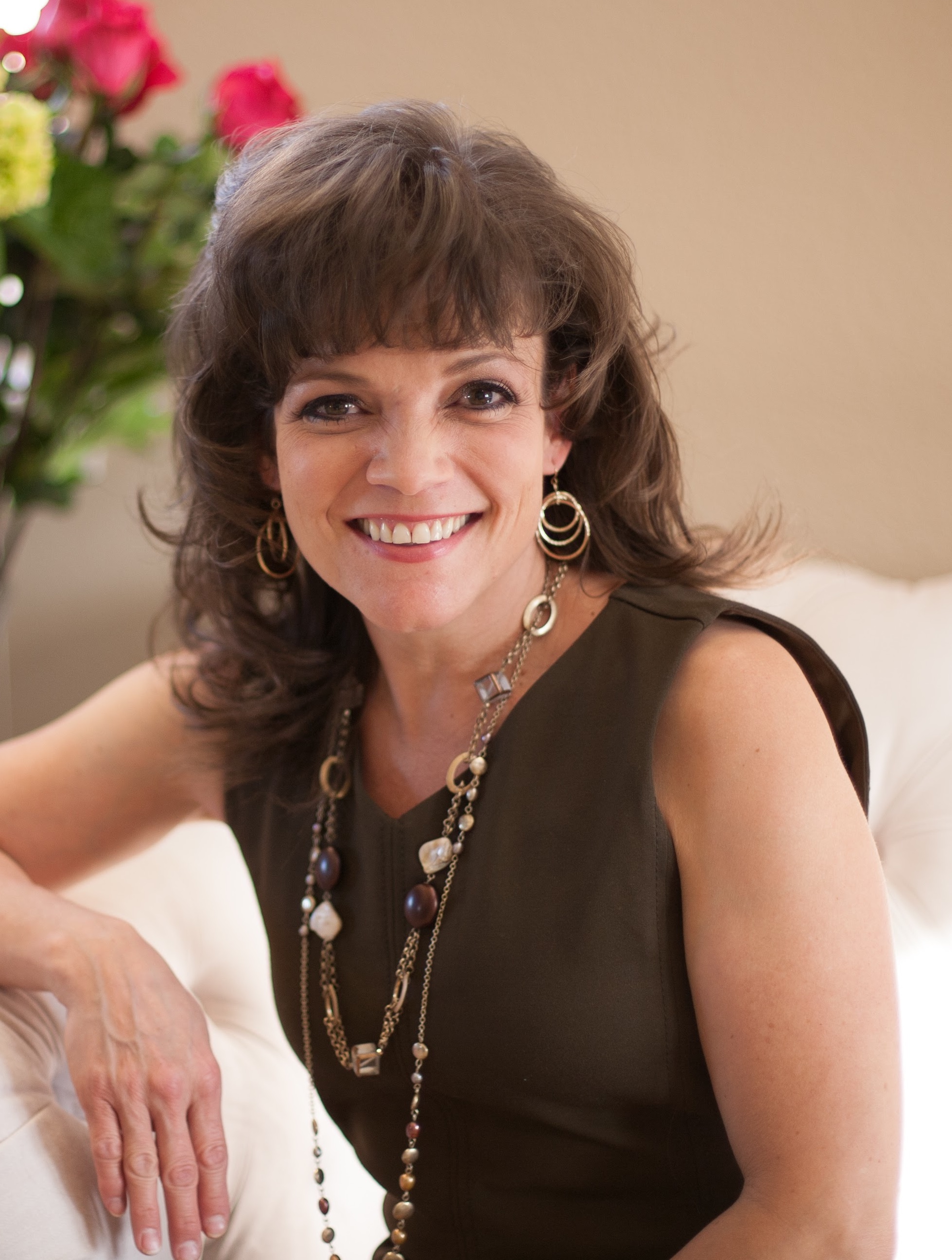 Monica is the owner of HappyandBlessedHome.com and MonicaPruett.com. In just 12 months, Monica pitched, landed, and created 100 Sponsored Posts for Brands and Influencer Networks. With an MBA in International Business, 6 years as an Account Executive for ad agencies, and 11 years managing teams and negotiating contracts, she loves connecting with other online entrepreneurs and speaking publicly about building an online business. She recently spoke at the Build Your Blog Conference in Salt Lake City, Utah, and Social Media Marketing World in San Diego, CA on the topic of creating AWESOME sponsored content. She enjoys photography, cooking, chocolate, and time with her two boys and husband.
Course Curriculum
Interview with Alea Milham - SWOT Analysis
Available in days
days after you enroll
Welcome to the 9 Essential Steps to ROCK Sponsored Posts
Available in days
days after you enroll
FAST TRACK - Advanced Bloggers who want to Skip Ahead
Available in days
days after you enroll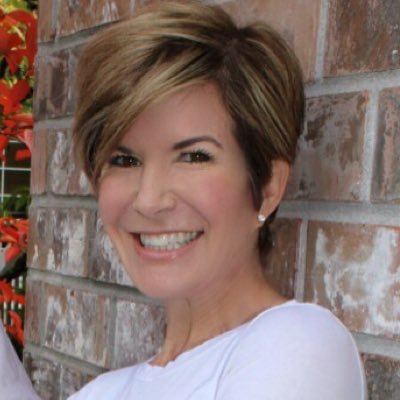 "If I had to describe Monica and this course in one word (which is hard) I would have to say it is "thorough".
This course leaves nothing out. Step by step Monica provides the foundation, the tools, the hand-holding, everything you need to not just learn the material, but to actually embrace each step and change your habits for success.
Monica is a powerhouse in everything she does, and teaching is no exception. This course will transform anyone who attends."
Julie Lancia

STUDENT - SPRING SEMESTER 2017 | THEDESIGNTWINS.COM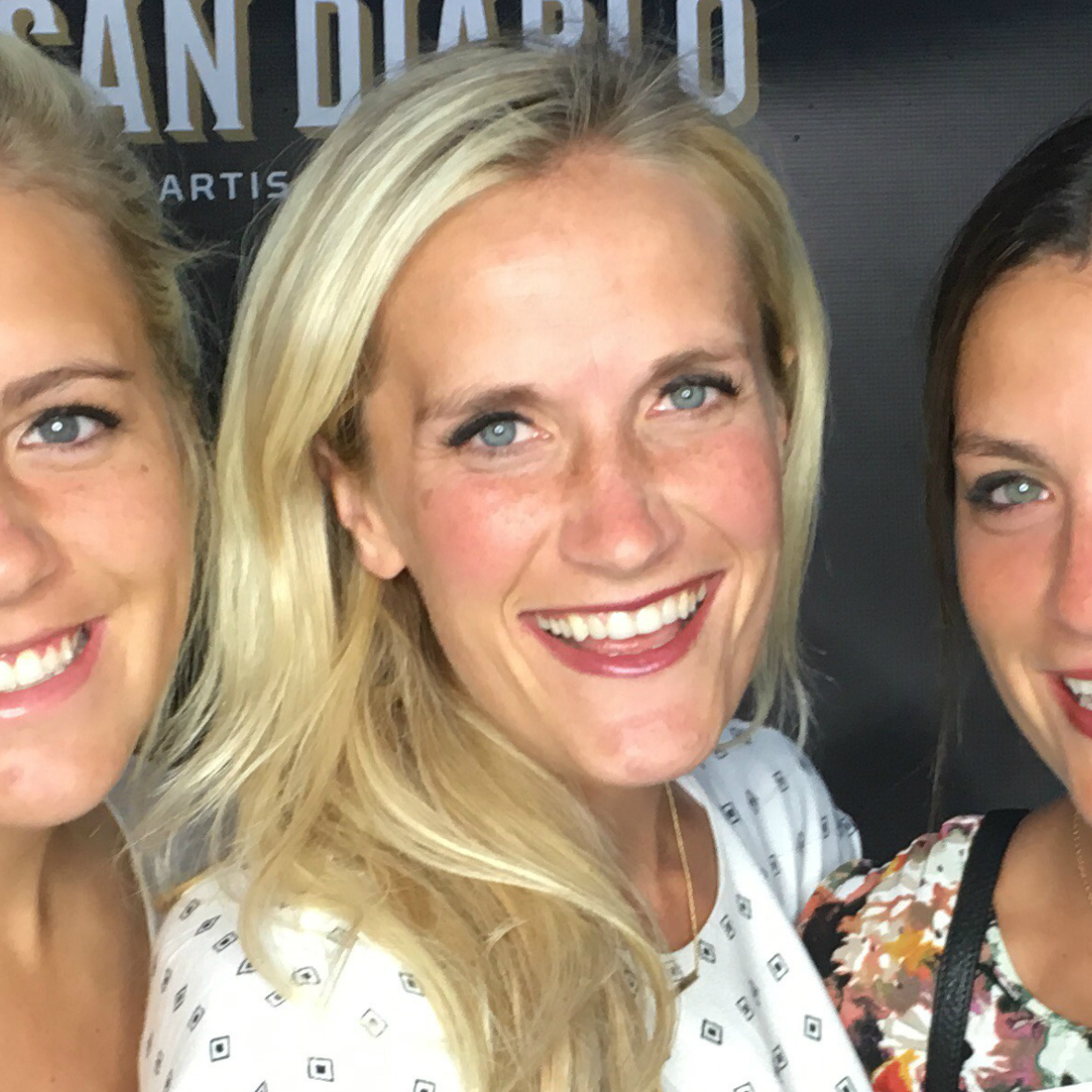 "I absolutely love Monica's course! We are only a few weeks in and I can't believe the information I am learning. Monica is so educated and willing to help you with anything! She is so knowledgable and has so much experience.
I would recommend this class to anyone even thinking about it. It's so worth it!"

Britney ADAMS

STUDENT - SPRING SEMESTER 2017 | SLCMOMS.ORG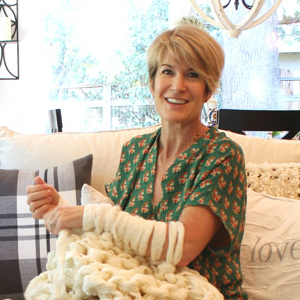 "Monica is a such a wealth of knowledge! Ever since attending her workshop/class at BYBC I have found myself hanging on her every word!
After listening to her overview class of "9 Essential Steps to Rock Sponsored Posts" I knew right away that I wanted to take her class. Not only is the course incredibly thorough in it's scope and curriculum, the materials and resources will help me set my business up for success.
Monica imparts knowledge, shares her wealth of personal experiences and conducts the sessions by involving everyone. She is a wonderful mentor and I feel honored and privileged to be learning from one of the best!"
Jodie Kammerer

Student - Spring Semester 2017 | TheDesignTwins.com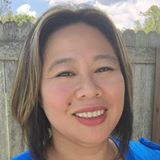 "When Monica and I met four years ago, my page views were less than 2K per month.
Monica encouraged me to treat my blog like a business, and within a few months I was making a regular income from my blog even though my page views were only 4K per month.
Now I have a contract with a brand for $10K per year and am an ambassador for another huge company. Monica knows her stuff. Don't miss out on this awesome opportunity to learn from her."
Herchel Scruggs
Owner | GymCraftLaundry.com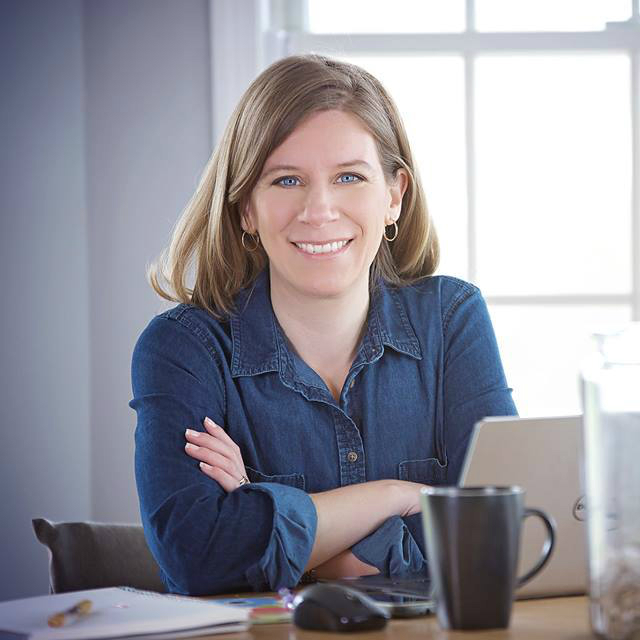 "The girl is a machine! She delivers on what she promises and truly goes above and beyond the call of duty when she creates a piece of sponsored content, or an e-course. But it's not surprising because that's how she is in real life.
Driven, creative, passionate and loyal. Monica's programs deliver value at least 10 times the price!
Sarah Mueller
Author and Consultant | EarlyBirdMom.com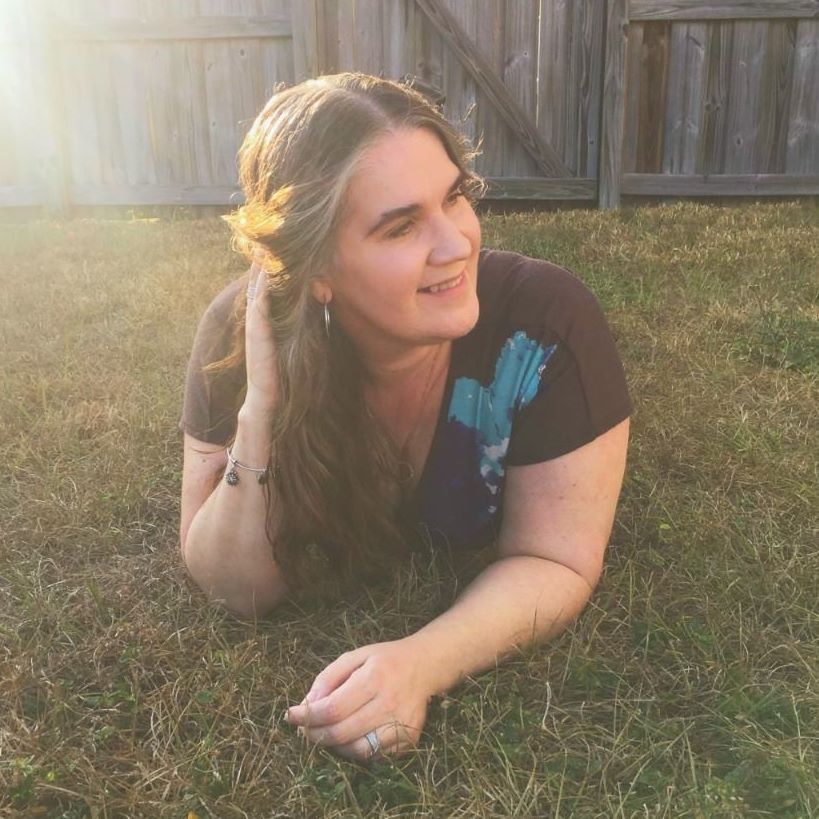 "Monica exercises a meticulous attention to detail on everything she creates. From the photos to the brand promise she orchestrates content that her readers and the brands love.
She's a woman of integrity. And she presents an honesty that is hard to find. I trust her implicitly. If you want to grow your business, Monica is the right person to follow."
Cee Lee Reed
6 Figure Blogger | HelicopterMomandJustPlaneDad.com
Frequently Asked Questions
When does the course start and finish?
This course is available year-round. Once a month, join your classmates in an "Ask Me Anything" session to get your questions about the course answered. Learning is self-paced - you decide when you start and you have 12 months to complete the course.
How long do I have access to the course?
12 Months. After enrolling, you have you have until 12 months after your start date to complete the course and access this course anytime you like - across any and all devices you own.
What if I am unhappy with the course?
We would never want you to be unhappy! If you are unsatisfied with your purchase, contact us in the first 30 days and we will give you a full refund.
What if I miss an "Ask Me Anything" LIVE training?
All LIVE training will be recorded and be made available on Teachable within 48 hours. You can also leave questions for assignments in our Facebook group for more help.
How much time each week will this course take?
This is not a passive course. This is a hands-on, make changes, implement improvements, and complete assignments to take your online influence to the next level. If you desire an increase in income, you'll want to complete the course and implement the improvements within 90 days. To make this goal, we recommend budgeting 3-4 hours each week for coursework. Once the coursework and all improvements have been implemented, you will be a top contender for brand campaigns, small business promotions, and influencer networks.
When will I have access to the Influencer Network Interviews?
The Influencer Network Interviews will be shared as applicable throughout the course.
What if I don't have the ability to pay the full tuition up front?
Sign up for the payment plan. You can pay in monthly installments. Plus, once you have your blog or website updated, you should be able to start working on sponsored campaigns within a few weeks. Just one or two sponsored campaigns is normally enough to cover the cost of this course.
Course Registration for "9 Essential Steps to ROCK Sponsored Posts" is OPEN! Sign up below.